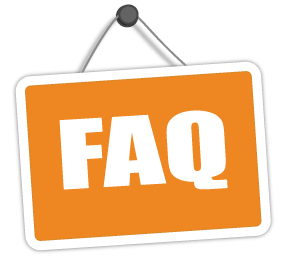 SIGNUP-RELATED
How can I sign-up?
You can sign-up by clicking on the "Sign Up" link at the top right corner of the homepage. Please provide the information in the form that appears. You can review the terms and conditions, provide your payment mode details and submit the registration information.
Are there any charges for sign up?
No. Registration on 21gourmetstreet.com is absolutely free.
Do I have to necessarily register to shop on 21gourmetstreet.com?
You can surf and add products to the cart without registration. But we recommend shoppers to sign up. Once signed up, they will be able to checkout and place orders immediately without hassle. For others who are not keen on signing up, there is a "Guest Checkout" option too.
Can I have multiple registrations?
Each email address and contact phone number can only be associated with one 21gourmetstreet account.
---
ACCOUNT RELATED
What is My Account?
My Account is the section you reach after you log in at 21gourmetstreet.com. "My Account" allows you to track your active orders, credit note details as well as see your order history and update your contact details.
How do I reset my password?
You need to enter your email address on the Login page and click on forgot password. An email with a reset password will be sent to your email address. With this, you can change your password. In case of any further issues please contact our customer support team.
Where can I see my past transactions?
My Account is the section you reach after you log in at 21gourmetstreet.com My Account allows you to track your active orders, as well as see your order history.
What are credit notes & where can I see my credit notes?
Credit notes reflect the amount of money which you have pending in your 21gourmetstreet account to use against future purchases. This is calculated by deducting your total order value minus undelivered value. You can see this in "My Account" under credit note details.
How does it work?
You can browse from the top menu list, or search the products using "search" field. Click on the product tab to view the detailed description. Click on "add to cart" button to add products to your cart. You can add as many products you want. Once done, click on the "cart" icon on top right hand cored and proceed to pay by card or choose "cash on delivery"
---
PAYMENT-RELATED
How to pay?
You can pay for your order on 21gourmetstreet.com using the following modes of payment:
Is it safe to use my credit/ debit card on 21gourmetstreet.com?
Yes, it is absolutely SAFE to use your card on 21gourmetstreet.com. We do not store credit card information on our site/server. The payment gateway is provided by CCavenue, one of the pioneers in highly secured payment gateway technology that powers payment gateways of global organizations like Microsoft, Expedia, Hotels.com, Walmart, Flipkart, Groupon, KLM, HP, Lenovo, Yahoo, Coca-Cola, and Samsung. CCavenue Payment gateway in UAE is powered by Mashreq Bank, UAE.
A recent directive from Central Bank of UAE makes it mandatory to have an additional authentication passcode verified by VISA (VBV) or MSC (Master Secure Code) which has to be entered by online shoppers while paying online using visa or master credit card. It means extra security for customers, thus making online shopping safer
What is the meaning of cash on delivery?
Cash on delivery means that you can pay for your order at the time of order delivery at your doorstep.
If I pay by credit card how do I get the amount back for items not delivered?
If we are not able to deliver all the products in your order and you have already paid for them online, the balance amount will be refunded to your 21gourmetstreet.com account as store credit and you can use it at any time against any future orders.
If you'd rather have them credited to your bank, contact our customer service team and we will do the needful.
Where do I enter the coupon code?
Once you are done selecting your products and click on checkout you will be prompted to select the delivery slot and payment method. On the payment method page, there is a box where you can enter your e-voucher/coupon code. The amount will automatically be deducted from your invoice value.
---
DELIVERY-RELATED
When will the order be delivered?
In-line with our guiding principles, we strive to make sure that all orders are delivered to our customers at the earliest possible. Please refer to our delivery policies for more information. Alternatively, you can reach out to our customer support teams.
Do you deliver outside Dubai?
Yes, we do deliver outside of Dubai but restricted to the seven Emirates of the UAE. Unfortunately, we will not be able to deliver the same day. Please get in touch with our customer service team for more information.
Is the delivery free?
Any order above AED 100 from UAE qualifies for "Free Delivery". We charge AED20 as delivery fee for order value below AED 100
How do I change the delivery info (address to which I want products delivered)?
You can change your delivery address on our website once you log into your account. Click on "My Account" at the top right-hand corner and go to the "Update My Profile" section to change your delivery address.
Will someone inform me if my order delivery gets delayed?
In case of a delay, our customer support team will keep you updated about your delivery.
Is there a minimum order amount or a minimum order quantity for delivery?
Nope. We deliver for all amounts irrespective of the order quantity. Nevertheless, we do charge a nominal delivery fee of AED 20.00/- for each order below AED 100.00/- in value.
Do you do same day delivery?
Same-day delivery is possible, although we do not guarantee the same. Please reach out to our customer service team for a confirmation.

We undertake orders for same-day delivery depending on:
the delivery location
the availability of delivery team
the 'stock-status' of the ordered products. Certain products, although indicated as 'available', are picked up from the supplier's warehouse only on order.
Please note: there may be situations where, to fulfill your request for same-day delivery, we may have to charge you an additional delivery fee - this will be intimated to you in advance for your 'go-ahead.'
When and how can I cancel an order?
You can cancel an order within 2 hours of placing the order by contacting our customer support team
Can I access back to my previous orders?
My Account is the section you reach after you log in at 21gourmetstreet.com My Account allows you to track your active orders, as well as see your order history.
---
PRODUCT-RELATED
Can I order special requests not presented on your website?
You can call us @ +971(58)538 7501 or send us an email to support@21gourmetstreet.com to make special requests. We will let you know if we can serve special orders based on the products you need
Is the meat, poultry, seafood and other products Halal certified?
Yes, all the products are 100% Halal compliant.
---
CUSTOMER-RELATED
What are your timings to contact customer service and how can I contact them?

Our customer service teams operate throughout the week, except on Friday's, from 09:00 am to 06:00 pm. They can be reached by email [support@21gourmetstreet.com] &/or via a call to +971(58)538 7501. We're also available on WhatsApp [same number].
How can I give feedback on the quality of customer service?
Our customer support team constantly strives to ensure the best shopping experience for all our customers. We would love to hear about your experience with 21gourmetstreet.com. Do write to us at in case of positive or negative feedback.
How do I raise a claim with customer service for any of the Guarantees - Delivery Guarantee, Quality Guarantee?
If you face any issues with price, quality or delivery of products we will take every measure to address the issue and make it up to you. Please contact our customer support team with details or your order as well as the issue you faced.
---
OTHERS
Do you have offline stores?
No. We are a purely internet based company and do not have any brick and mortar stores as of now.
Where can I find currently running offers/ promotions?
There is a link called "On Sale" on the top right-hand side of our website. All products with any discount or promotions are listed in this section.
What do I do if an item is defective (broken, leaking, and expired)?
It is an unlikely event that we ship broken/leaking/expired products. Yet in case of such events, we have a no questions asked return policy. In case you are not satisfied with a product received you can return it to the delivery personnel at the time of delivery or you can contact our customer support team and we will do the needful.
How will I get my money back in case of a cancellation or return? What are the modes of refund?
The amount will be refunded to your 21GourmetStreet.com account to use as store credit in your forthcoming purchases. In case of credit card payments, we can also credit the money back to your credit card. Please contact customer support for any further assistance regarding this issue.
I am a corporate/ business. Can I place orders with 21GourmetStreet.com?
Yes, we do bulk supply of products at special prices to institutions such as schools, restaurants, and corporates. Please contact us at bulkbuy@21gourmetstreet.com to know more.
I'd like to suggest some products. Who do I contact?
If you are unable to find a product or brand that you would like to shop for, please write to us at support@21gourmetstreet.com or call us on +971(58)538 7501 and we will try our best to source them for you.
How & where I can give my feedback?
We always welcome constructive feedback - both positive and negative, from all our customers. So feel free to write to us at support@21gourmetstreet.com, or call us at +971(58)538 7501 and we will do our best to incorporate your suggestions into our system.
---

If you have any other questions, feel free to reach us at +971(58)530 7501
or email us –

support@21gourmetstreet.com
CHEK OUT OUR PRODUCTS NO